Insurance & Risk Management
for Engineers & Architects
Professional Insurance Designed for You
Custom Insurance & Risk Management at a Competitive Price
Many businesses view their insurance agent as a "vendor". That is not us. We are a "guide" in helping you navigate the complex world of risk management insurance.
We have 3 ways you can get started with us, click below on the option you feel best fits your needs:

Already know what Insurance your company needs?  Fill out our applications to get a quote.

Unsure about what you really need?  Talk with one of our licensed Insurance Agents for advice and next steps.

Need a comprehensive review of exposures? Our Risk Managers give you a free in-depth risk analysis.
Architects
Engineers
Surveyors
Environmental Consultants
Interior Designers
Information Technology
Software Designers
Manufacturers
Construction Managers
E P C Firms
Oil & Gas Consultants
Control System Integration
Cost Estimators
Landscape Architects
Drafting Firms
What Our Clients Are Saying
Our goal is to give you clear choices in an ever-increasingly complex world of insurance and compliance requirements. We protect our clients through appropriate coverage and experienced insight.
We are a full-service independent insurance agency, which means we represent you, not one or two particular carriers (like most of the online quoting systems). We provide:
Professional Liability Insurance

(E&O)
General Liability
Auto
Workers' Compensation
Directors & Officers (D&O)
Employment Practices Liability (EPL)
And many more coverages
Since we work with hundreds of companies, we have developed and utilize Best Practices to reduce your Operational, Financial & Legal risk. This can include:
Template Risk Management tools
Project & Client Decision Matrices
Benchmarking – how do you compare to your peers on Revenue per Employee, Limit requirements, Probability of Claim per Project Type, etc…
Contract reviews for insurability
Continuing Education opportunities
Negotiating on your behalf for Insurance Compliance with Clients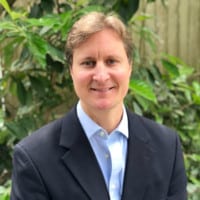 Contact Us to speak with an Insurance Advisor today at 713-552-1900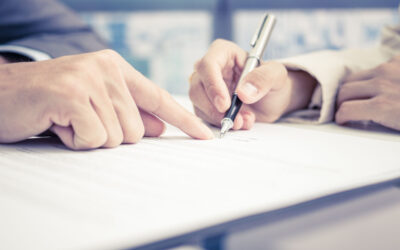 Engineering projects are a blend of precision, innovation, and expertise. Yet, like in any profession, mistakes can happen. Even the most meticulously planned projects can encounter unforeseen errors. When these mistakes result in financial or reputational damage,...
read more
Professional Liability Insurance Company
Professional Liability insurance is the first type of policy a firm needs when providing Professional Services. Risk Specialty Group is an insurance and risk management firm that provides businesses with access to specialty Professional Liability carriers , some of which, your current agent may not even know exists. Because of longstanding relationships with insurance underwriters, we help our clients improve their existing insurance coverage while reducing associated costs.
Errors and Omissions Insurance
Professional liability insurance, or Errors & Omissions (E&O), covers liability arising out of the negligent act or omission of a professional, such as an engineer, architect, or surveyor, in the performance of their services. A separate policy is necessary because professional liability is usually excluded within general liability policies.
It is important to have an experienced agent on your side that will review your agreements and ensure that your interests are represented. A confusing area between general liability and professional liability is in how a claim is reported. For example, most of the general liability policies are written on an "occurrence" basis. This means that the date of the situation that caused a claim is when the coverage must be in effect and points to which insurance carrier should be notified. Professional liability policies use a claims-made basis. This is quite a significant difference. The availability of coverage is determined by when the claim is made, not when the event leading to the claim occurred.
You can switch feel comfortable switching your carrier for professional liability coverage as long as your current Retro Date and existing coverages are matched by the new carrier. The Retro Date is usually the first date that the coverage was purchased and tells us "how far back" your coverage goes.
Professional Liability Insurance
Not all policies for professional liability are the same. In fact, many only cover financial and economic losses for third parties. This is what professionals like real estate agents or accountants need. For professionals like engineers, architects and surveyors, they need Property Damage and Bodily Injury to be included due to the nature of services they provide.
Why Choose Risk Specialty Group?
We provide the detailed advisory services that are required by Design Professionals, which includes:
Access to Best Practices
Access to Benchmarking (see how your firm compares to peers)
Quick responses to certificate and Insurance Compliance requests
Contract Reviews for insurability
Relationships with specialty underwriters worldwide
Knowledge of the unique risks of the design industry
Negotiating with 3rd party certificate verification firms
We are an independent insurance agent. This means we represent you. We don't try to sell you a particular product or use a specific carrier. We can provide you with clear choices from more than 20 "A" rated carriers.
Frequently Asked Questions
How do I get a quote?
We have various ways you can get a free quote:
Who is ISNetworld®?
ISNetworld is a 3rd party that manages the relationship between hiring clients (Owner/Clients) and contractors. There are other 3rd party contractor management companies similar to ISNetworld, such as PICS® and Veriforce® to name a few. Owner/Clients outsource the management of certificates, contracts and safety compliance to these 3rd party service providers.
While these services benefit the Owner/Client, they can make it very frustrating for the contractors and sub-consultants to get preapproved for work and maintain their compliant status. The Risk Specialty Group can help you manage this complex process so that you can save time and stay compliant. We understand that you cannot start a job or get paid unless you are compliant. If you would like to learn more about how we can help you with 3rd party contractor management companies, feel free to contact us today.
How do I request certificates?
Email or call us with your certificate request and we will respond back to you within the hour. We understand that there are times you cannot start a project or get paid unless you show proof of insurance. That is why we respond same-day, often within the hour, on certificate requests.
You can also forward a copy of the contract requiring proof of insurance so we can review the requested coverages against the coverages you currently carry. Many times, the insurance requirements ask for additional language verifying "additional insured" status, waivers of subrogation, cancellation notices, primary/non-contributory and other specifications. They can even require copies of these endorsements from the actual policies themselves be shown along with the certificate of insurance. Depending on the policies you carry, this can be an issue and it is for this reason that we do not have an online portal for you to generate your own certificates.
How do I report a claim?
The best way to report a General Liability, Property, Auto or Workers' Compensation claim is to contact the carrier directly. This will ensure quick set-up of the claim file and that all pertinent information is communicated to the claims department. We also ask that you contact us, as well, so that we can help you during the claims process. Here is a short list of Carriers and phone #'s to their Commercial Claims Departments:
C.N.A. – 877-262-2727
Hartford – 800-327-3636
Travelers – 800-238-6225
RLI Insurance Co. – 877-863-5095
If you have a Professional Liability, Cyber, D&O, EPLI, Crime or any other type claim, please contact us first so that we can discuss the matter with you and point you in the right direction. There are too many carriers that we represent to create a shortlist on this reference page and there are nuances to reporting a claim in these type situations. If you have been served with a lawsuit or demand letter, forward it to us immediately. Do not wait to report a potential circumstance or an actual lawsuit.
Many of the carriers we represent provide free Pre-Claims Assistance in matters that are not quite full claims but have the potential to develop into a claim. We would need to report this in a matter that notifies the carrier of the circumstance but is not reporting as a full claim.
Please contact us today if you are aware of a claim situation or circumstance that could result in a claim.
After you have reported the claim to us, it is usually good industry practice to:
Not discuss the matter with anyone other than staff, agent and insurer, unless instructed by your carrier. Information or documents you provide to others may build the case of these parties against you.
Not admit liability to anyone. Your liability in a claim is between you and your carrier.
Not attend a deposition without the guidance of legal counsel. If you have a question regarding legal counsel prior to or after alerting your carrier, please contact us.
How much does insurance cost for small business?
Insurance for small businesses with low-risk profiles can typically cost:
$500 to $750 for General Liability
$1,500 and $2,500 per Auto depending on Yr, Make & Model
Between $450 and $1,000 depending on Payroll for Workers' Compensation
However, there can be risk exposures within your particular business that can drive-up these costs.  Or, create the need for additional insurance coverages, such as Professional Liability (E&O) for architects, engineers, surveyors, environmental consultants, construction managers, etc.
Professional Liability (E&O) can cost anywhere from $700 per year to 5% of your Gross Revenues depending on what type of Professional Liability policy you want and the Services you provide.
What insurance do you need for a small business?
Most small businesses can get away with carrying the following insurance:
Business Owners Policy, which includes:

General Liability
Property (computers, furniture, software, etc.)
Hired/non-Owned Auto

Workers' Compensation
Depending on the type of business you're in and the number of employees, small businesses may also need to consider:
Professional Liability (E&O)
Cyber Liability & Network Security
Umbrella (for higher limits over the GL, Auto & WC)
ERISA Bond
Employment Practices Liability
Fiduciary Liability
3rd Party Crime
We would recommend talking with one of our Risk Managers to obtain a free Risk Assessment based on your particular industry and firm profile.  To talk with one of our Risk Managers, Contact Us now
What are the different types of business insurance?
There are many types of business insurance policies and the importance of each type depends on your particular industry and firm profile.  Here are some of the more common types of business insurance:
General Liability
Property
Auto
Workers' Compensation
Umbrella
Professional Liability (E&O)
Cyber Liability & Network Security
Drone Liability
Directors & Officers (D&O)
Fiduciary Liability
Crime
Employment Practices Liability (EPL)
Foreign Liability including Kidnap & Ransom
Bonds / Surety
Pollution Liability
Products Liability