Insurance & Risk Management
for Design Professionals
Insurance Designed for You
Custom Coverage at a Competitive Price
Many businesses view their insurance agent as a "vendor". That is not us. We are a "guide" in helping you navigate the complex world of Insurance & Risk Management. Here are the 3 ways you can get started with us now:
Already know what Insurance your company needs?  Fill out our applications to get a quote.
Unsure about what you really need?  Talk with one of our licensed Insurance Agents for advice and next steps.
Need a comprehensive review of your company's exposures? Let one of our licensed Insurance and Risk Managers give you a free in-depth risk analysis.
Architects
Engineers
Surveyors
Environmental Consultants
Interior Designers
Information Technology
Software Designers
Manufacturers
Construction Managers
E P C Firms
Oil & Gas Consultants
Control System Integration
Cost Estimators
Landscape Architects
Drafting Firms
What Our Clients Are Saying
Risk Specialty Group has handled my micro-company's insurance for almost three

years. They have consistently provided prompt, professional, friendly, and effective customer service. I am always sure that I have access to their "A" team and that they are in my corner. Of all my service providers, they are #1 in that department. 6 stars if I could.

read more
David Nelson
15:10 01 Apr 19
We have been using the Risk Specialty Group for our company insurance for two

years and have been very happy with our rates and with the customer service that we have received. They are always quick to respond to questions and requests. Highly recommended!

read more
Todd McMakin
16:00 04 Dec 18
Risk Specialty's owner is great to work with, excellent knowledge of the

marketplace and clients' insurance needs. The staff is thorough, experienced and friendly. Great shop to consider for your insurance needs.

read more
Very professional group with great attention to detail. They care about their

customers! I highly recommend them!

read more
Elizabeth Schlitzberger
15:23 17 Jan 19
I am currently renewing my coverage for year (2) of my business. Everyone at

RSG has been extremely helpful, while also being clear and concise with all my options and/or questions through every step of my growth, risk management and company success. I would highly advise and/or recommend RSG to anyone looking to find a firm you can count on...but most importantly, trust!

read more
Parallax Consulting Group
01:30 19 Dec 18
Our goal is to give you clear choices in an ever-increasingly complex world of insurance and compliance requirements. We protect our clients through appropriate coverage and experienced insight.
We are a full-service independent insurance agency, which means we represent you, not one or two particular carriers (like most of the online quoting systems). We provide:
Professional Liability (E&O)
General Liability
Auto
Workers' Compensation
Directors & Officers (D&O)
Employment Practices Liability (EPL)
And many more coverages
Since we work with hundreds of companies, we have developed and utilize Best Practices to reduce your Operational, Financial & Legal risk. This can include:
Template Risk Management tools
Project & Client Decision Matrices
Benchmarking – how do you compare to your peers on Revenue per Employee, Limit requirements, Probability of Claim per Project Type, etc…
Contract reviews for insurability
Continuing Education opportunities
Negotiating on your behalf for Insurance Compliance with Clients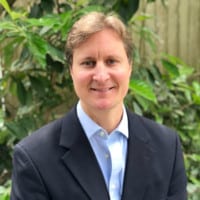 Contact Us to speak with an Insurance Advisor today at 888-421-RISK (7475)
THE RISK SPECIALTY GROUP INCLUDED IN IIABA'S BEST PRACTICES STUDY HOUSTON, TX, September 18th, 2019 – The Risk Specialty Group, LLC has been selected to be part of an elite group of independent insurance agencies around the United States participating in the...
read more
Professional Liability Insurance Company
Professional Liability insurance is the first type of policy a firm needs when providing Professional Services. Risk Specialty Group is an insurance and risk management firm that provides businesses with access to specialty Professional Liability carriers , some of which, your current agent may not even know exists. Because of longstanding relationships with insurance underwriters, we help our clients improve their existing insurance coverage while reducing associated costs.
Errors and Omissions Insurance
Professional liability insurance, or Errors & Omissions (E&O), covers liability arising out of the negligent act or omission of a professional, such as an engineer, architect, or surveyor, in the performance of their services. A separate policy is necessary because professional liability is usually excluded within general liability policies.
It is important to have an experienced agent on your side that will review your agreements and ensure that your interests are represented. A confusing area between general liability and professional liability is in how a claim is reported. For example, most of the general liability policies are written on an "occurrence" basis. This means that the date of the situation that caused a claim is when the coverage must be in effect and points to which insurance carrier should be notified. Professional liability policies use a claims-made basis. This is quite a significant difference. The availability of coverage is determined by when the claim is made, not when the event leading to the claim occurred.
You can switch feel comfortable switching your carrier for professional liability coverage as long as your current Retro Date and existing coverages are matched by the new carrier. The Retro Date is usually the first date that the coverage was purchased and tells us "how far back" your coverage goes.
Professional Liability Insurance
Not all policies for professional liability are the same. In fact, many only cover financial and economic losses for third parties. This is what professionals like real estate agents or accountants need. For professionals like engineers, architects and surveyors, they need Property Damage and Bodily Injury to be included due to the nature of services they provide.
Why Choose Risk Specialty Group?
We provide the detailed advisory services that are required by Design Professionals, which includes:
Access to Best Practices
Access to Benchmarking (see how your firm compares to peers)
Quick responses to certificate and Insurance Compliance requests
Contract Reviews for insurability
Relationships with specialty underwriters worldwide
Knowledge of the unique risks of the design industry
Negotiating with 3rd party certificate verification firms
We are an independent insurance agent. This means we represent you. We don't try to sell you a particular product or use a specific carrier. We can provide you with clear choices from more than 20 "A" rated carriers.